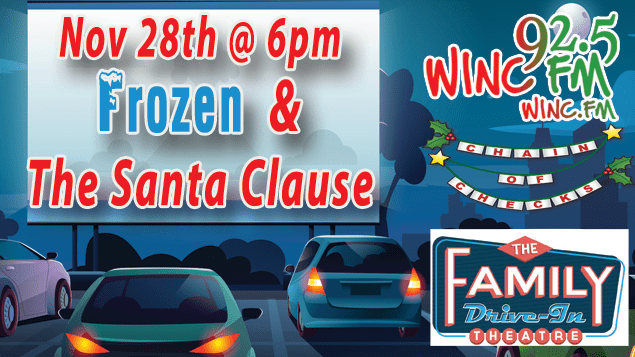 COVID isn't slowing down this year's Chain of Checks campaign benefiting CCAP Winchester!
We had a sold out golf tournament and a sold out Halloween Double Feature thanks to you!
We are teaming up again with our friends at the Family Drive In Theater
to host a socially distanced Christmas double feature that can hopefully sell out, too!!
Grab the entire family and join us on November 28th at 6pm for Frozen and the Santa Clause!
Adult tickets are just $9 and kids under 11 are only $4!
Click HERE to purchase your tickets in advance…these will go FAST!
Along with CCAP Winchester, help us deliver food and hope to neighbors in need!
See you at the Family Drive In on November 28th!