While businesses along the Shenandoah Spirits trail are following best practices for social distancing, many tasting rooms are closed, but the production of beverages continues. We are so proud of the ways that our local businesses have remained flexible and creative, offering curbside pick-up or delivery of their products.  One of our distilleries has even begun producing hand sanitizer to distribute to our local charities.
The SPIRIT of our community remains filled with hope.
We encourage you to support your local businesses and call ahead to see if take-out or delivery is available in your area. When we get the all-clear and it's time to hit the trail, businesses on the Shenandoah Spirits Trail will be so glad to see you…. Cheers!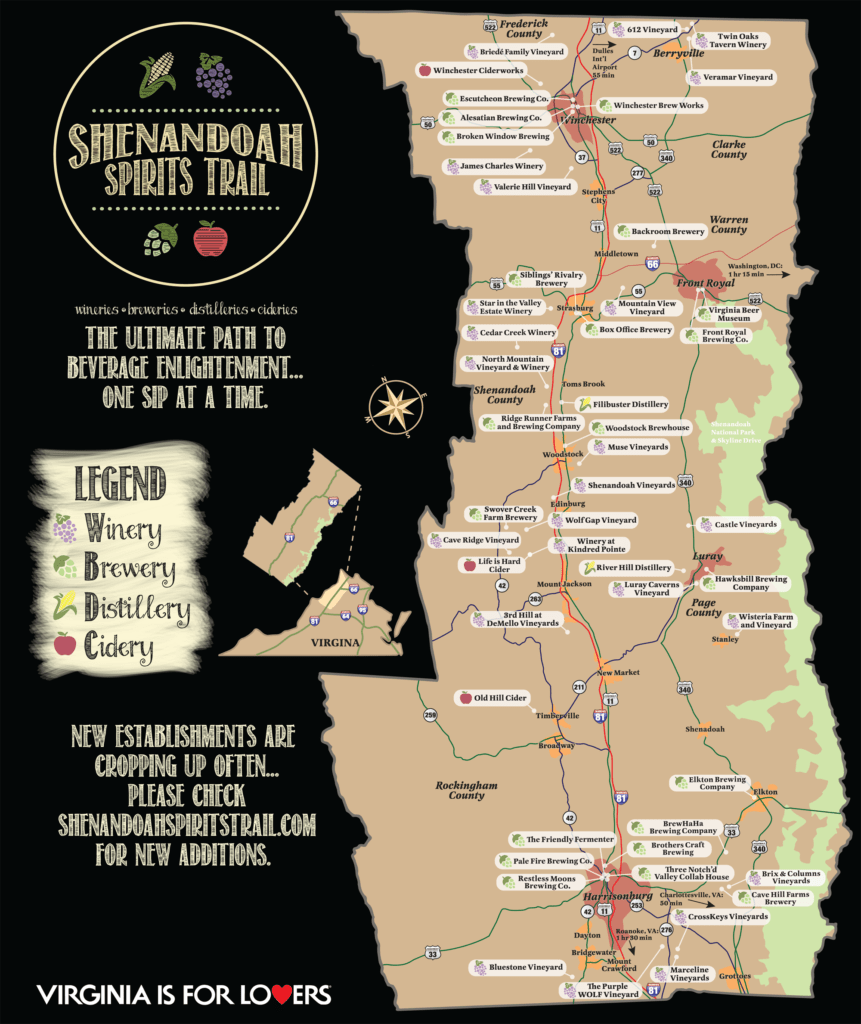 ________________________________________
Each week, Paula tells you more about a different stop along the trail.
Click the player to find out more information about the featured stop.
__________________________________________________
Shenandoah Spirits Trail Covid-19
Shenandoah Spirits Trail