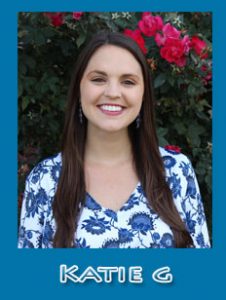 Email: katie@winc.fm
Mornings 5:00-10:00a

I was born in Washington, D.C. and was raised in Harpers Ferry, WV. I graduated from Jefferson High School and Ithaca College where I majored in Television/Radio Communications and Theatre. My career began in public broadcasting at station in upstate New York. After 10 years in NY, I was eager to find a new position that would allow me to be closer to my family. I joined the WINC-FM team here in October of 2017, and I'm very much looking forward to making a positive impact in the community in which I was raised. When I'm not on air, I'm an avid hiker and concert goer. I also enjoy spending time with my family, and love to travel and explore museums.