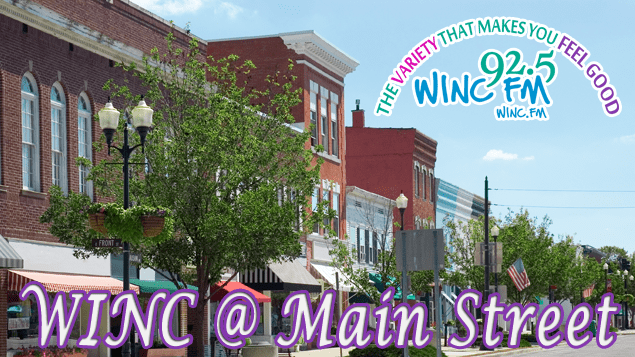 We here at WINC FM are a small business
so we want to help other small businesses.
In the coming weeks we will be interviewing small
businesses and include the interviews below.
If you are a small business and want to
share how customers can do business with you,
click HERE to email us your information
and request an interview.
Tammy Keeler, The Wayside Inn
WINC @ Main Street
_______________________________________
The Wayside Inn
7783 Main St
Middletown, VA 22645
(540) 869-1797
alongthewayside.com
_______________________________________
Nibblins
27 N Loudoun Street
Winchester, VA 22601
(540)535-0787
Nibblins.com
_______________________________________
King Street Coffee
110 S. King Street
Leesburg, VA 20175
(571)439-0407
KingStreetCoffeeLeesburg.com
_______________________________________
Woodstock Brewhouse
123 E Court St.
Woodstock, VA 22664
(540)459-2739
WoodstockBrewhouse.com
_______________________________________
Schenck Foods
15 N. Loudoun Street
Winchester, VA
(540)869-1870
shop.schenckfoods.com
_______________________________________
Winchester Book Gallery
7 North Loudoun Street
Winchester, VA 22601
(540) 667-3444
winchesterbookgallery.com
_______________________________________
Box Office Brewery
177 E King St,
Strasburg, VA 22657
(540) 465-2609
www.boxofficebrewery.com
_______________________________________
Little Pottery House
117 N. Charles Street
Charles Town, WV
(304)820-6485
littlepotteryhouse.com
_______________________________________
The World of Healing Grocery Store
33 South Loudoun Street
Winchester, VA 22601
(540) 699-0777
facebook.com/TheWorldOfHealing